Our Story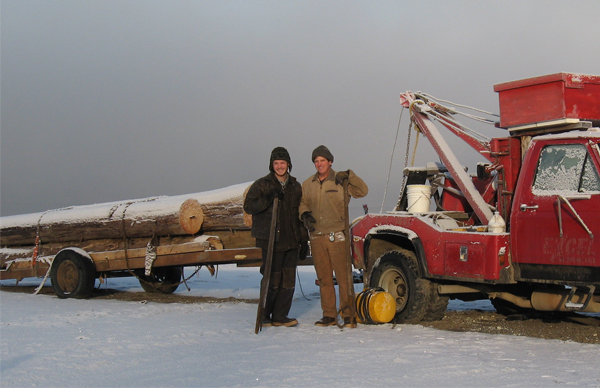 Our family moved to Tenakee Springs on Chichagof Island in the fall of 1999 and I continued my work as a shipwright and as a builder. As time went on and I gained more experience working in the Tongass National Forest. The difficulty and cost of importing timber became more and more apparent so our first step was to stock lumber milled in Hoonah, a neighboring community on Chichagof Island. Having lumber on hand brought us many new jobs and lumber sales so in 2002 we bought our first lumber mill, a Woodmiser LT-30.
We had been asking the USDA Forest Service for trees for some time and finally in August of 2007 we were awarded our first contract for 71,000 board feet of Sitka Spruce, Western Hemlock and Yellow Cedar.
Working with a 1988 Ford F-350 with a Holmes Wrecker mounted on the frame we began logging, skidding/yarding and hauling logs to the inlet where we launched and towed them across to our mill site in Tenakee Springs. We then added a Rough Terrain Forklift to our inventory of machinery to help with log and lumber transfer.
To further reduce logging costs we successfully negotiated a special use permit with the forest service in the old sort yard in Corner Bay. Here we set up our new mill, a Mobile Dimension model 127 and are constructing a 90' long mill and drying shed to house our operation.
With the addition of a 1974 Kenworth Self-Loading Log Truck we are now able to move logs out of the woods at increased efficiency using a hydraulically powered obsolete Tulsa winch mounted near the tower of the knuckle boom.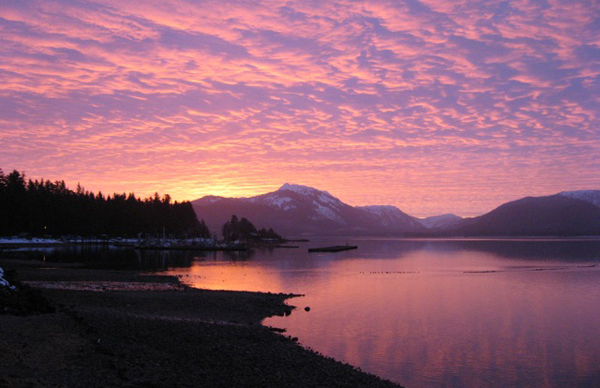 Sterling and I work as a father/son team and in spite of all of the inherent challenges of a family business we find the experience as a whole very rewarding.
All of the trees we cut are selectively chosen and marked by the forest service with both of our intentions being to leave a largely intact forest for future generations to use and enjoy.