How We Harvest Our Lumber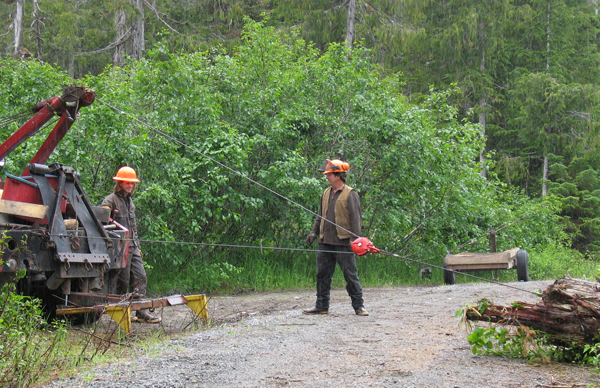 After purchasing individually marked trees selected for harvest by the U.S. Forest Service, we fall, limb and yard the trees to the road where our 1974 Kenworth self-loading truck can put the bucked logs on the tractor trailer for transport.
After the logs are trucked and unloaded at our sorting yard we move logs selected for milling onto the deck of either lumber mill where we cut to fill our customer's custom orders. Nothing is wasted as the outside slabs are cut into firewood and the sawdust is collected and dried for future use in sawdust stoves that we will use to assist our planned solar wood drying kiln to add value to our products.